Home Tour Event Ticket Sales
05/07/2023 10:00 AM - 04:00 PM PT
Description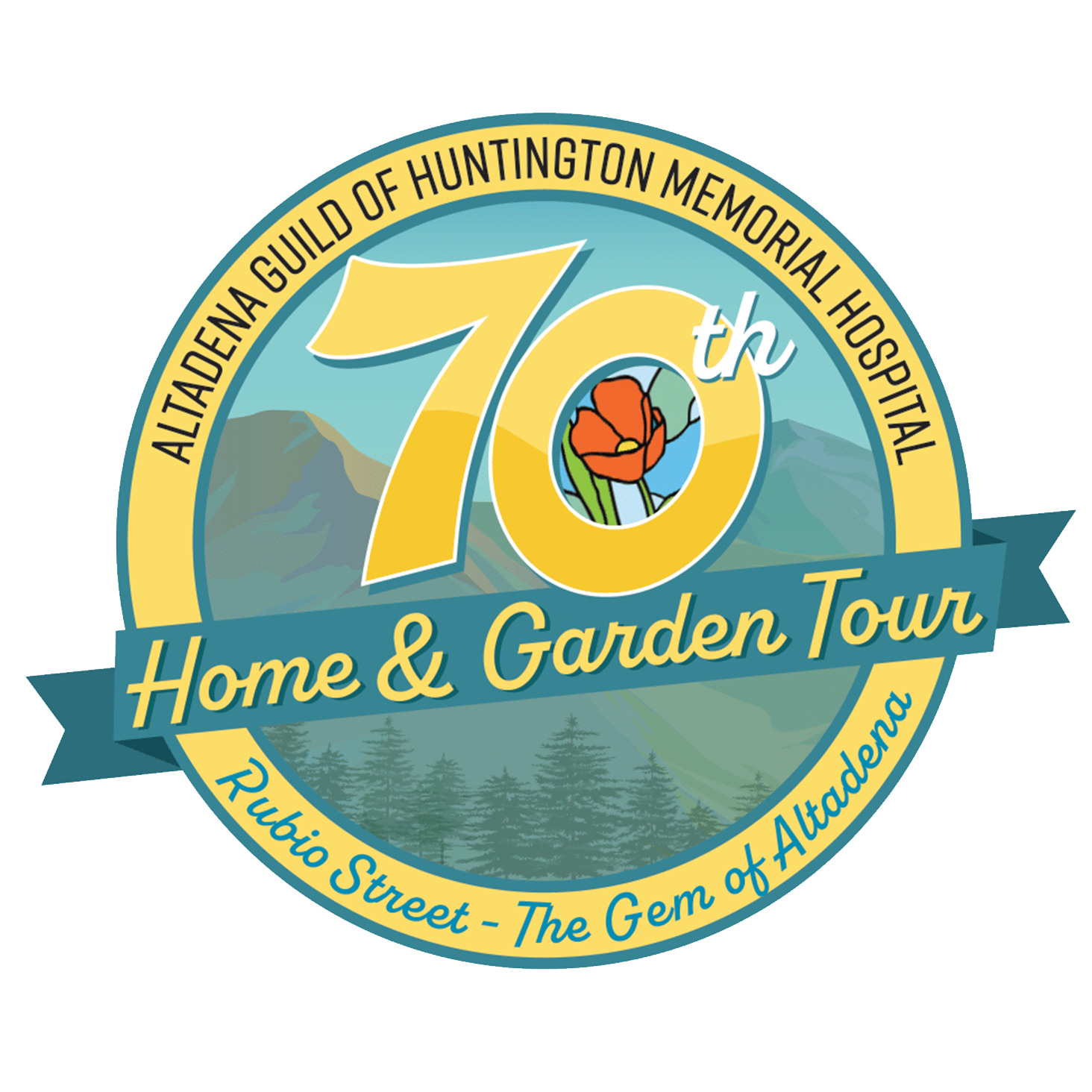 ALTADENA GUILD OF HUNTINGTON MEMORIAL HOSPITAL
CORDIALLY INVITES YOU TO ATTEND OUR
70TH HOME & GARDEN TOUR
Rubio Street - The Gem of Altadena
Sunday, May 7, 2023, 10:00 AM to 4:00 PM.
Please join us for our 70th Home and Garden Tour!
On tour are beautiful homes and gardens in one of Altadena's most desirable neighborhoods. Various architectural styles and gardens will be showcased for viewing with each home being as unique as Altadena itself.
Guests will enjoy live music at the Cafe, and shopping for clothes, jewelry and gifts from multiple vendors. Classic cars will be on display. At the Cafe enjoy lunch and refreshments.
Explore community booths and learn about local resources for us all.
Participate in the Drawing for $1,000 prize! Contribution $5 per ticket/$25 for 6 tickets - sold at the Cashier's booth.
Since 1951, the Altadena Guild of Huntington Memorial Hospital has raised several million dollars to benefit Huntington Medical Research Institutes (HMRI) and Huntington Hospital. We hope you'll join us as we support and celebrate these two invaluable resources!
---
Entrance price to tour the homes and gardens is $45 per person in advance, $50 day of tour.

Reservations will be held for you at check-in
under the name of the purchaser; tickets will not be mailed to you.
At check-in, you will receive a wristband
for entry to the street.
In case the event is canceled, reservations are not refundable.
---
This is a walking tour with street parking nearby. The tour is not handicapped accessible. As a courtesy to the homeowners, we request no pets and no children under age 12. Flat or low-heeled shoes only. Please no photographs.
All guests must observe health and safety protocols if circumstances warrant.
For directions to the area, please do a map search for Rubio Street and Maiden Lane, Altadena, CA 91001. Parking is available on Maiden Lane and East Palm Street. North Holliston Avenue north of Altadena Drive will be closed to traffic, is NOT a drop-off location.
There are two entrances:
1. The main entrance and check-in is at Maiden Lane and Rubio Street. Drop-offs are allowed at this entrance.
2. The second entrance is a walk-in entrance at the top of Holliston Avenue and Palm Street. The check-in area for this entrance is at the intersection of Rubio Street and Holliston Avenue.
Questions, Please email altadenaguild@gmail.com, Subject: Home Tour Event.
Entrance Map: